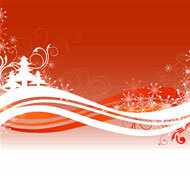 I can hardly believe that it's the countdown to Christmas once again. Last year's advent calendar went down so well, I'm going to do it once again. I'll make a special offer to my Twitter followers, facebook friends and newsletter subscribers every day between now and Christmas. (There's nothing stopping anyone from joining in at any time by subscribing to the newsletter at handspinner.co.uk or starting to follow on Twitter.)
You'll get details of each day's offer in the morning. You'll be able to add the item to your cart if you want. Postage will be as per the regular arrangements, ie based on the value of your cart up to £45 and then free after that.
Quantities will be limited. Sometimes there will be plenty, and will depend on my stock, and sometimes it'll be a one-off. Maybe something that's not on the site. Sometimes it'll be something small, but I have one or two bigger items in mind too. If the offer has sold out, then Paypal will tell you when you check out.
I'll send out information about that day's offer in the morning before 9am. Each offer will be removed 24 hours later.
It would be good to hear what you think. What you'd like to see on this advent calendar, or what's on your Christmas list!